Inspiring Italy! Famous Italian food, design, Italian way of living, but also an enchanting land that no matter how many times you visit it seems to remain undiscovered and enveloped in a moat of long and chequered history that gave birth to so many beautiful towns and cities. The main tourist attractions are certainly the breathtaking cities of Rome, Venice, Milan, Florence and Napoli, however Italy also offers a plethora of less well-known places that still seem to manage to impress visitors inasmuch as on their way back home they already start planning another holyday to Italy.
List of destinations in Italy: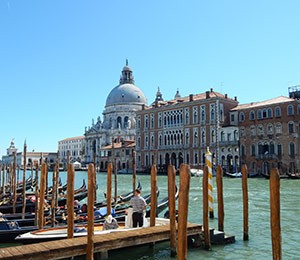 The city of canals and alleyways, numerous islands and bridges, the city of gondolas and wondrous vistas, jaw dropping architecture, postcard - perfect palaces, the city of the carnival and the masks, in a nut shell – a city one can fall in love with quite easily. All of these words seem to describe Venice as one of the most well-known tourist destinations in the world. Venice offers loads to visitors: stunningly beautiful palaces and superb buildings that will take you on a trip through the rich history of this unique city, numerous canals to cross either on foot or by a gondola, a number of islands that still seem to stay hidden to most tourists, as well as a huge number of tourist sights and museums. As the saying goes, even the Venetians get lost in Venice.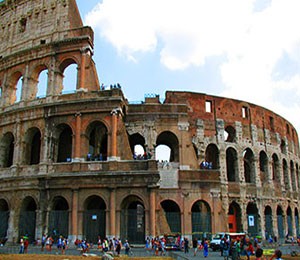 The eternal city, a city of glorious past, a city of chequered history, the cradle of Roman Catholic Church - are just some attributes that distinguish Rome from other popular tourist destinations. Tourists will be able to take a peek at the beauty and glory of once the most important city in the world and to enjoy its more modern architectural marvels, mostly built by a number of different popes in quick or slow succession. Don't just visit Colosseum and Saint Peter's Cathedral, Rome has so much more to offer.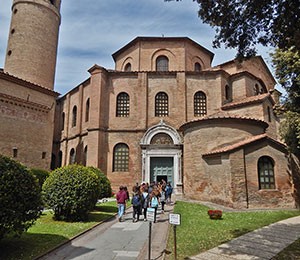 Ravenna is a city of history, numerous monuments that stand in silent testimony of its turbulent past as well as its fame and glory as the capital city of many an empire and kingdom. The main attractions of Ravenna are certainly its churches and mosaics that all date back to the 5th and 6th century and the early Christian societies in Europe. The scale and splendour of colorful Byzantine mosaics, their historical significance as well as monuments that date back to the Ostrogoths were even recognized by UNESCO who included eight sites in this small city on their World Heritage list. Ravenna is a city which lets its visitors to embark on a journey through history and especially through the history of Byzantine, from the civilization of which only but a faint remnant has survived throughout the world.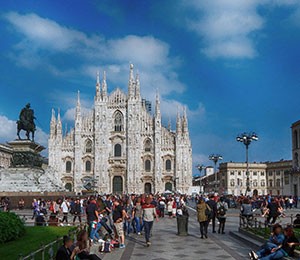 Milano is a city of fashion, a city fascinated with the idea of beauty, a city of stunningly beautiful Gothic architecture, a city of compelling culture, a city of the young, city of fabulous fairs and architectural accomplishments. All of these attributes seem to describe Milan, which is the business capital of Italy, which oozes its charm to its visitors in a matter of seconds. To a contemporary tourist Milan offers grand, awe inspiring buildings, a multitude of museums, riveting religious buildings, its culture as a mixture of the modern trends and the tradition that goes all the way back to the Roman Empire, glitz and glamour of its shopping malls and different nightlife zones that will appeal to the tastes of all visitors.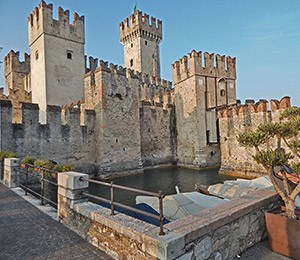 This is the page dedicated to Lake Garda on which you can find a complete tourist guide and suggestions about what to visit while planning your trip to the lake. Lake Garda is one of three great lakes in the northern Italy. Its lovely little towns on the shores of the lake draw an incredible number of tourists each year, who flock there for its mild and mellow climate, strolls on the lake shores, traditional Italian cuisine and of course to stand in awe before the heritage of this region laid bare for us to gaze at in a host of castles, wondrous villas and picturesque villages and dainty little towns.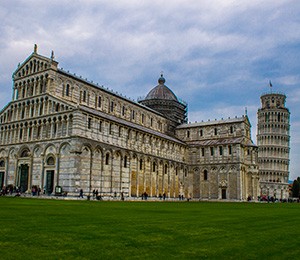 The city of Pisa rises above the docks of Arno river. Pisa is one of the most important cities in Tuscany and it is well known in the world thanks to the city's famous symbol, the Leaning Tower of Pisa. We could say that Pisa is both, an ancient city, proud of it's middle ages past, when Pisa was one of the leading naval force in Europe, and a modern city, full of positive energy that comes from its numerous students, as Pisa has three of the most important universities in Italy. Even if most famous monument in Pisa is the leaning Tower, it is not the only one in this city. Bell Tower of San Nicola Church and the church of San Michele of Scalzi are the other two leaning towers in Pisa.

Kasadoo.com uses cookies to improve and personalize the content and ads. Find out more about cookies and how to opt-out of tracing cookies in our
Privacy policy
.