Piazza Venezia is a beautiful and breathtaking square on which the colossal white marble monument called Vittoriano is located, both of which end up on most of the tourists' photos. Vittoriano is not just a monument, inside the structure there is a museum and the terraces of the monument offer one of the most beautiful views of the city.

Piazza Venezia is one of the most well-known touristic sights in the city. It is a huge city square with Vittoriano (the colossal white marble monument) on one side of it. This piazza was built between 1885 and 1911 and many buildings were demolished in order for this monumental square to be constructed.
In 1455, cardinal Pietro Barbo constructed a building on the square which was afterwards donated to the Republic of Venezia by the pope Pio IV in 1560. Venetians used this building as the embassy in Rome and this is the reason why the square got its name Piazza Venezia.

Vittoriano Monument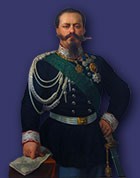 Vittoriano was dedicated to the first king of Italy Vittorio Emanuele II, who managed to unify Italy. The monument and the whole square were built by the architect Giuseppe Sacconi between 1889 and 1911. In 1922, additional changes were carried out on the structure. The monument of the Unknown Soldier was added, and a body of an unidentified soldier from the First World War was buried here. This structure is one of the most well-known touristic attractions. On the ground floor there is an exhibition dedicated to the migrations of Italians outside Italy, which consists of photos and stories from that period. On the subsequent level there are terraces of the monument which offer one of the most beautiful panoramic views of the city. From this level you can pay for the ride to the top level of the monument, with an even more amazing view.

(!) The entrance to this monument is on the right side when facing the building.

What to visit
The Terraces of the monument
The top level of the monument
The Museum of Italian Resurgence

Ticket prices for Piazza Venezia attractions
The Terraces of the monument
The entrance is FREE of charge.
The top level of the monument
Regular ticket price is: 7 Euros (€).
Reduced ticket price is: 3.5 Euros (€).
The Museum of Italian Resurgence
Regular ticket price is: 5 Euros (€).
Reduced ticket price is: 2.5 Euros (€).

Working hours of Piazza Venezia attractions
The Terraces of the monument
From Monday to Tuesday working hours are: 9.30-18.30h.
From Friday to Sunday working hours are: 9.30-19.30h.
The top level of the monument
From Monday to Tuesday working hours are: 9.30-18.30h.
From Friday to Sunday working hours are: 9.30-19.30h.
The Museum of Italian Resurgence
From Monday to Sunday working hours are: 9.30-18.30h.


Interesting facts
Because of its shape, locals call the Vittoriano monument "scrivania" or "la macchina da scrivere" which means a writing desk and typewriter.
Right opposite to the monument Vittoriano there is a building called Palazzo Bonaparte. After the fall of the kingdom of Napoleon Bonaparte I, the mother of the emperor Letizia Romolino got asylum from the Pope and moved to Rome. She resided in this building from 1818 until her death in 1836.
Looking from the monument towards the square there are two identical buildings on the left and right side of the square. The left one is called Palazzo Venezia and the right one Palazzo Generali which is a copy of Palazzo Venezia, built only for the symmetry purposes.
Balcony of the building Palazzo Venezia got famous for the speeches of the fascist leader in Italy, Benito Mussolini who addressed citizens of Rome right from this balcony.
On the monument Vittoriano there is a statue of the king Vittorio Emanuele II in bronze, which is 12 meters high, 16 times larger than the natural size and weighs around 50 tones.