Russia is the largest country in the world and at the same time one of the most stunningly beautiful ones. Regrettably, somewhat inadequately promoted in the media, the picture perfect beauty of Russia seems to have never been presented to a wider audience to measure up to its full potential, so prospective tourists do not seem to know what they can actually visit in Russia and what Russia holds for them in its splendour and glory. One might say without fear of contradiction that Russia really 'has it all'. It would literally take years to get to know all wonder and beauty of this stunningly beautiful country. From the imperial city of St. Petersburg, the main center Moscow and the sparkingly snowy Siberia, to restless Kamchatka, Baikal and Rostov on the Don River - wherever the tourist might like to go , they will be at a loss for words in front of the never- ending grandeur. This is the country of fairytale-like cities and jaw-dropping landscapes, cultural centers, theatres and ballet, a home of Dostoyevsky, Pushkin and Yesenin, a country of warm hearted yet proud people who would often tend to say they all have only one mother and her name is Russia.
List of destinations in Russia: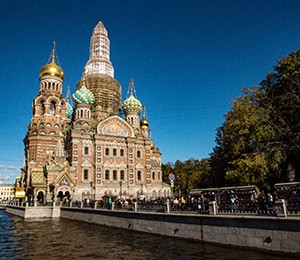 There is so much beauty in one place there one fails to find anywhere else. Somewhat inaptly named the Venice of the North, Saint Petersburg is like a fairy tale the splendor of which is complemented with towering golden domes of the Petropavlovsk Fortress, the Isaac Cathedral, the Church of Saviour on Spilled Blood and the Admiralty. This is the city of famous writers Dostoyevsky and Yesenin, the Hermitage, the most beautiful museum in the world, the divine Imperial Village, a magical river Neva, a plethora of bridges and most importantly, this is the city of incredibly polite people.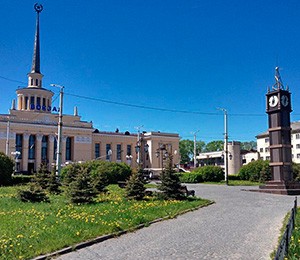 Petrozavodsk, is not only the capital of the Republic of Karelia and a vibrant tourism centre, but it is also the cultural centre. Petrozavodsk museums, galleries, and exhibition halls are well known in the northwest of Russia and in other countries. The list of sights to see and places to visit in Petrozavodsk does not end at Kizhi Museum. There are some museums, galleries and exhibitions below (not all), which may be interesting to different tourists. Even more so, some of them offer the opportunity not only to be a visitor but an artist, a worker, or even a seafarer to name but a few . Tourists may make something using their own hands!

Kasadoo.com uses cookies to improve and personalize the content and ads. Find out more about cookies and how to opt-out of tracing cookies in our
Privacy policy
.