Glorious Greece! Famous cites such as Athens and Thessaloniki and a myriad of islands tend to constitute the main tourist offer of this beautiful country. Apart from the typical Mediterranean products such as olive oil, fresh fish and seafood, Greeks are also proud of their meet quilty their famous Feta cheese and national liquors such as ouzo or tsipouro. Remember that there is more to Greece than meets the eye -- Greece does not have merely Santorini, Mykonos, Rhodes and Crete, there are an incredible 227 inhabited islands and truth be it, some are more beautiful than others, but still we seriously doubt one can go to one of the Greek Islands and come back without wearing a smile on your face and tales to tell about the good times you had.
List of destinations in Greece: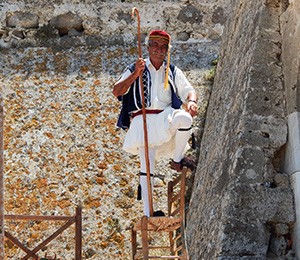 Kos is an amazing island for those who dare enjoy an adventure to uncover a very long history of the island, Mediterranean beaches, medieval fortresses, hidden thermal springs and lots more. Hippocrates, the father of modern medicine was born on this island five centuries BC. Due to its long and often violent history the island of Kos is also home to some stunningly beautiful medieval castles as well. Finally, some beaches are plain looking but beautiful still and will certainly make you summer holidays very enjoyable.

Kasadoo.com uses cookies to improve and personalize the content and ads. Find out more about cookies and how to opt-out of tracing cookies in our
Privacy policy
.