The castle of Antimachia is an incredible medieval castle built in the 14th century by the Knights Templar. Apart from the archeological importance, this castle is a sight that tends to be memorable for quite some time for several reasons. On your way to the castle it oft happens  that a large flock of goats that freely roams around the castle crosses your path and leaves you with no option but to wait and enjoy  their  and the sound of their bells while taking a closer look at the castle in the distance and wondering if anything has changed in such a long period since the castle has been constructed.
To this one of a kind experience the smile of an old and proud Greek in the traditional costume that greets you at the entrance to the castle balancing his weight on a wooden chair certainly adds charm that is not easy to forget.

This impressive fortification stretches on more than 26000 square meters, with 970 meter long walls. The castle has been actually constructed in 6 different phases, starting with the Grand Masters of the order of Knights of St. John- H. de Villeneuve (1319-1346), P. d'Aubusson (1476-1503) and F. del Carretto (1513-1521) and several times during the subsequent Ottoman occupation of the island. It has been suggested by some historians that this castle has been used also as a prison for the knights that have been found guilty of transgression of duties and abuse of power.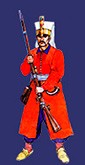 It had a defensive purpose throughout its history: to protect its inhabitants and the inhabitants of the surrounding settlements. One of the best examples of its proud history is the siege of 1457 during which 25,000 inhabitants were able to resist to the Ottoman siege of the castle, which after having failed to conquer the castle had to retreat, but not before burning down the whole island as a sign of retaliation.


Nowadays as a tourist attraction one tends to be at a loss as to how to describe. Apart from the impressive fortified walls and two small churches (Agia Paraskevi and Agios Nikolaos) there is not much left to be seen. On the other hand, with a lot of imagination one is able to imagine how the everyday life once looked like, since the building foundations are still visible to an unaided eye.
(!) Obviously the two previously mentioned churches are open to public and there is no one monitoring the conduct of the modern visitors, since it is a place of prayer and peace. Nevertheless, on the walls there are quite a few people scribbling their names by carving into it. It seems that a tourist of today seems to have less regard even for holy places nowadays.




Ticket prices for the castle of Antimachia on the island of Kos
The entrance to the castle is completely free of charge.